Bike Hire
Phoenix Park Bikes are located just inside the main gate on Parkgate Street. With the availability of a wide range of bikes designed to cater for all ages, and the newly extended network of fourteen kms of cycle trails, it really makes for a safe and enjoyable way for family, friends and visitors to experience and explore the Park. The bike hire facility forms part of a number of measures recommended in the Phoenix Park Transportation Study, commissioned by the Office of Public Works.
REMEMBER – NEVER  FEED  THE  DEER  AND  ALWAYS  STAY  50 METRES  AWAY  FROM  ANY  MEMBER  OF  THE  WILD  HERD
Tours
Guided Cycle Tours
Join Phoenix Park Bikes for a 2 or 3 hour guided cycling tour around the Park which will include stops for photo opportunities, information on features, a 25 minute audio/visual on the Park content and history at the Visitor Centre and more.  Tours can include coffee stop at the Phoenix Café if requested.  They can also incorporate some of the tours provided by the OPW, including the tour of Farmleigh House (Official Irish State Guest House).
Requirements:
Tours are by booking only
Minimum requirement 8 people – no max
Contact: Email: info@phoenixparkbikes.com or Tel: +353 87 379 9946 / +353 1 679 8290 Share your experience via Facebook, Twitter, or Instagram, or check out the website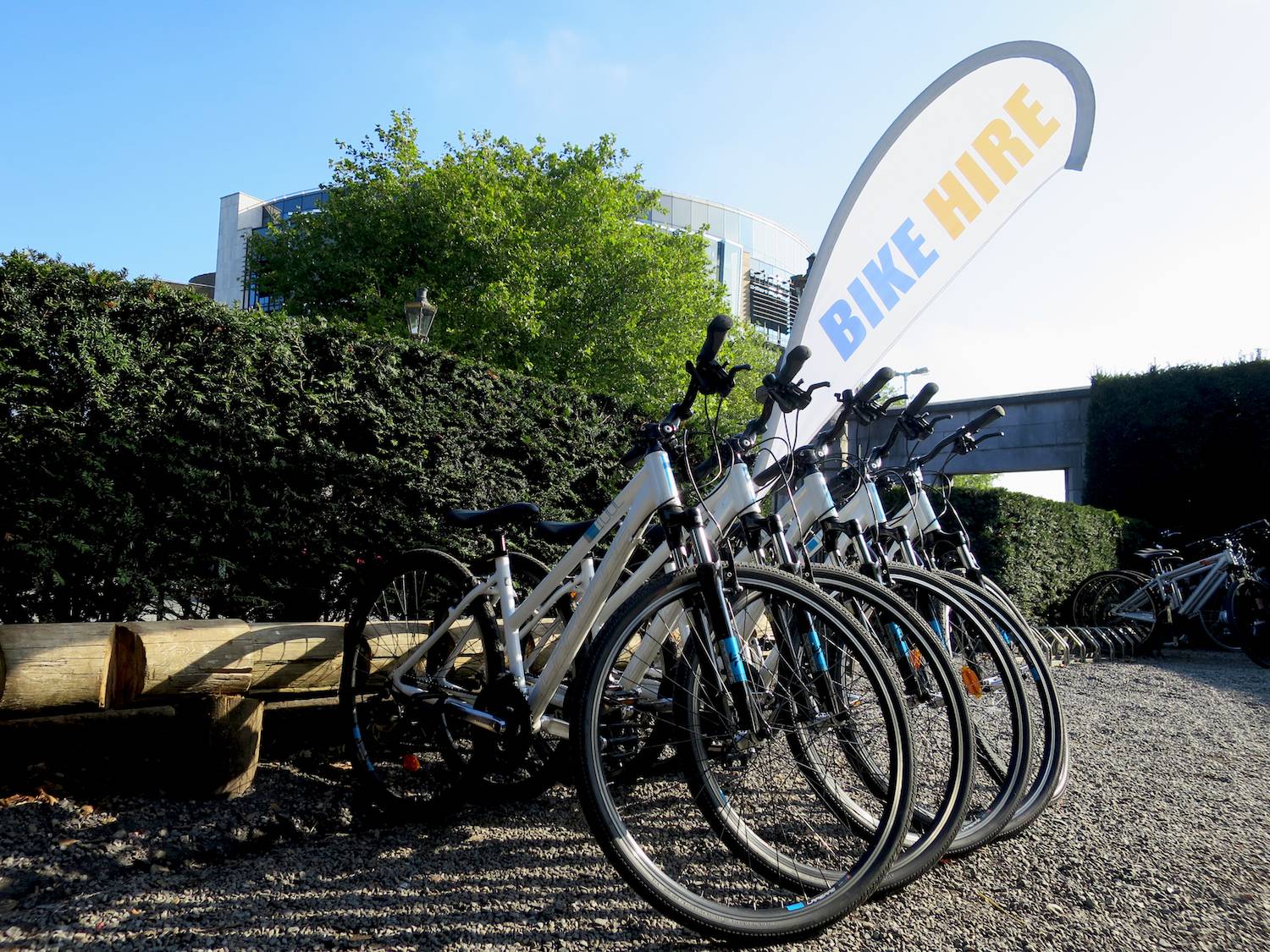 Group Bike Rentals
Phoenix Park Bikes offer the facility for large group bookings.  Bike Rental in the Park is a great activity for groups.
This vast Park is the ideal safe place for groups to get outdoors and explore together.  It is central to Dublin with easy access via public transport.  The park is steeped in historic buildings, isolated structures, forests, parklands, wildlife and so much more.  It has something to offer to all ages.  At Phoenix Park Bikes you can avail of their challenge package which will create teams and competitive group fun no matter what the group age.
Corporate Outdoors – Re-energise
Active Retirement – Leisurely sightseeing
Students – Outdoor Challenges
School Groups – Outdoor Tours
Kids Birthday Groups – Energetically active
Requirements:
For group bookings please pre-book by emailing info@phoenixparkbikes.com.  Further enquiries Tel: +353 87 379 9946 / +353 1 679 8290 
Share your experience on Facebook, Twitter, or Instagram, or check out the website.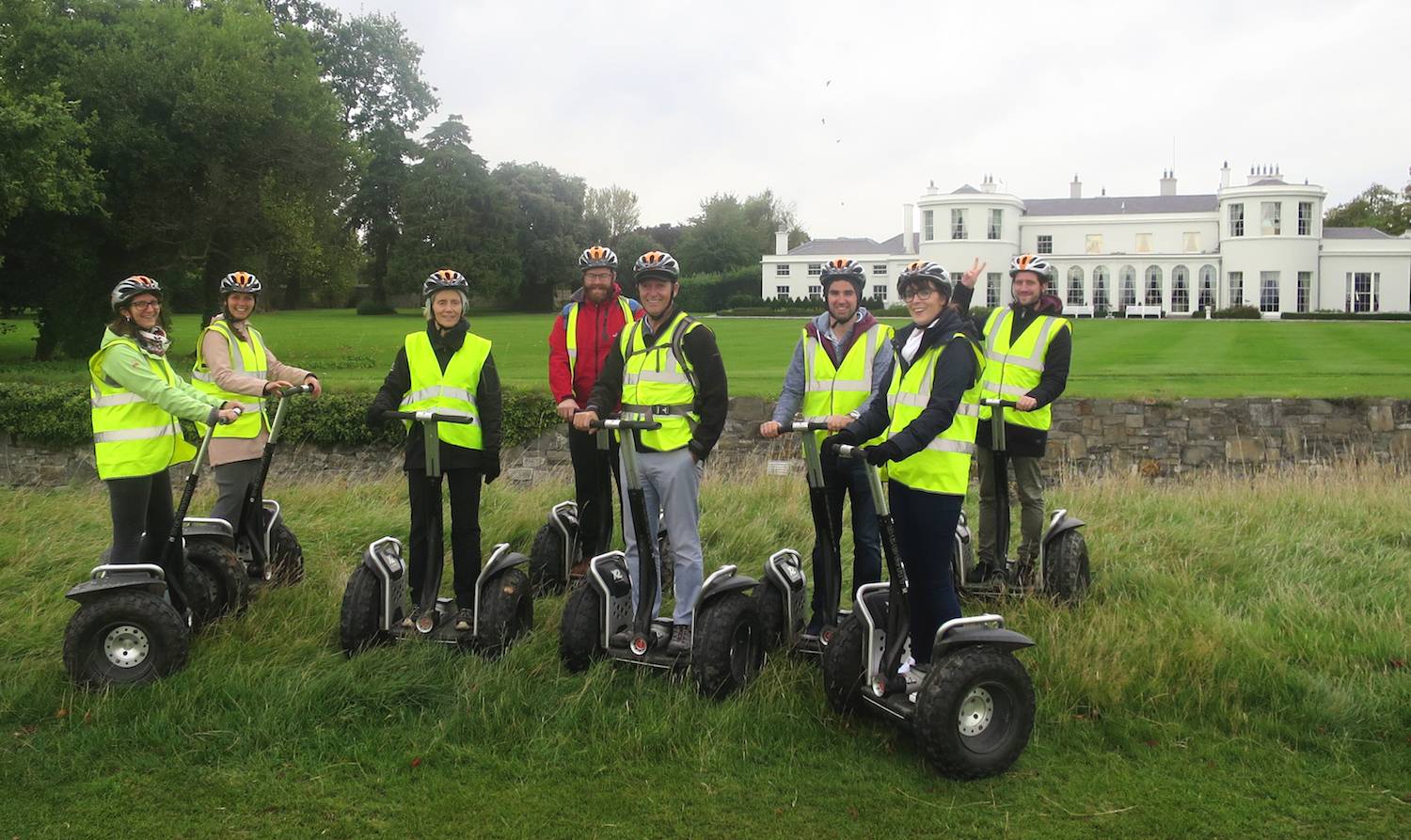 Doctors Orders: A Park Prescription
Some doctors are issuing 'Park Prescriptions' to encourage their patients to exercise outdoors. Benefits of being out and active in green spaces include; reduction of tension and stress, lower blood pressure, improved immune system responses, and milder ADHD symptoms in children. Regular exercise in a park also reduces obesity, chronic disease and mental health issues. As your fitness increases you can tackle progressively longer distances or aim to complete routes in shorter periods of time.
Visit the Phoenix Park Visitor Centre and collect a route map to help you improve your health as you enjoy the beautiful surrounds of the Phoenix Park. You can also download one HERE.
Please note that appropriate footwear should be worn.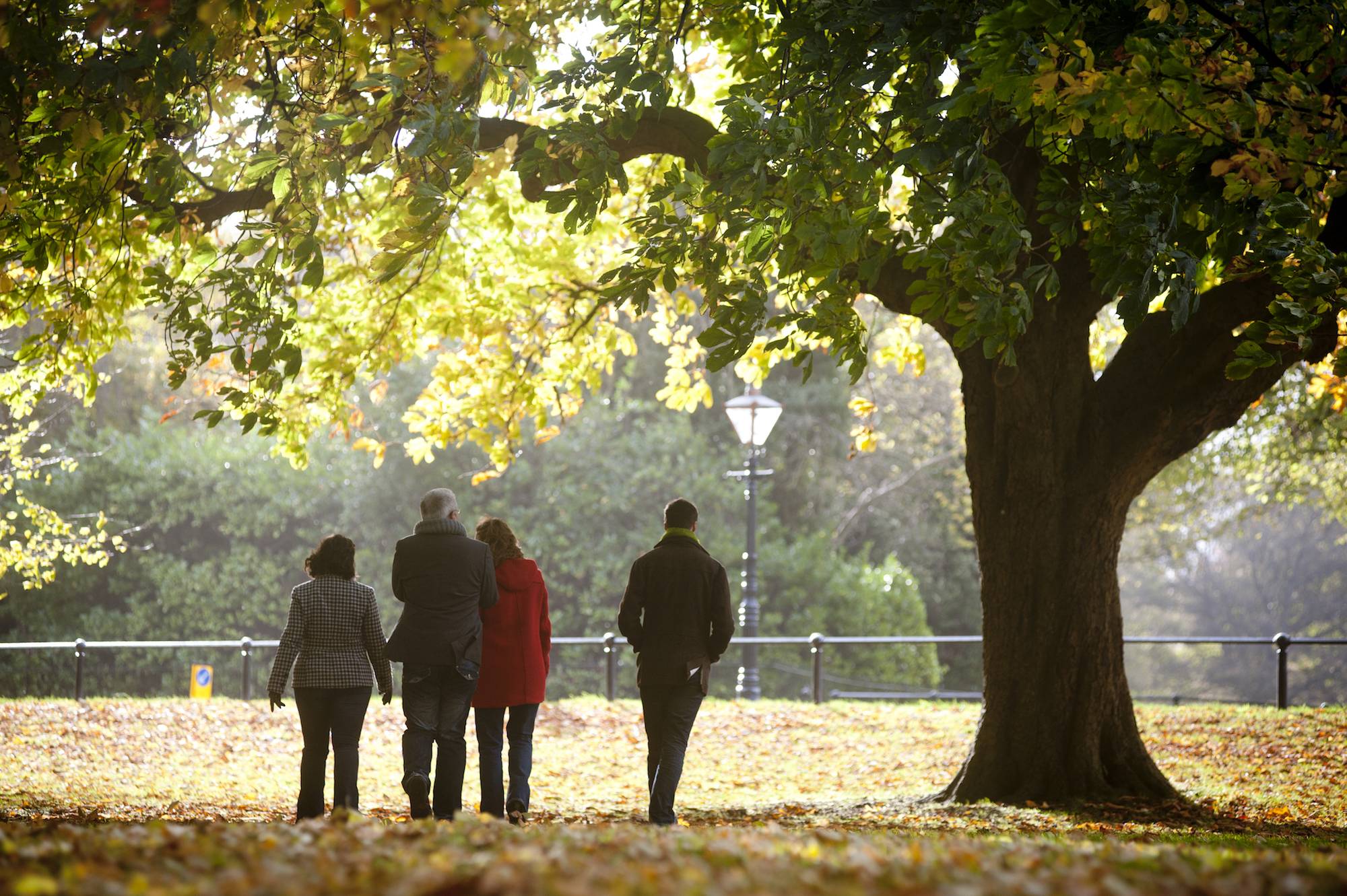 Orienteering
Orienteering is a competitive international sport that combines running with navigation. It is a timed race in which individual participants use a specially created, highly detailed map to select routes and navigate through diverse terrain and visit control points in sequence. There are twenty-one Irish Orienteering clubs with approximately 1,100 members ranging in age from nine to ninety.
The Phoenix Park has a permanent orienteering course which comprises of three routes. It is located in the vicinity of Ashtown Demesne and you can collect the course maps from the Phoenix Park Visitor Centre, or download it from here and here.  The answer sheet for this course is permanently displayed at the Visitor Centre.
Please come suitably prepared for the weather and ground conditions. It is recommended that sturdy boots are worn on rough ground.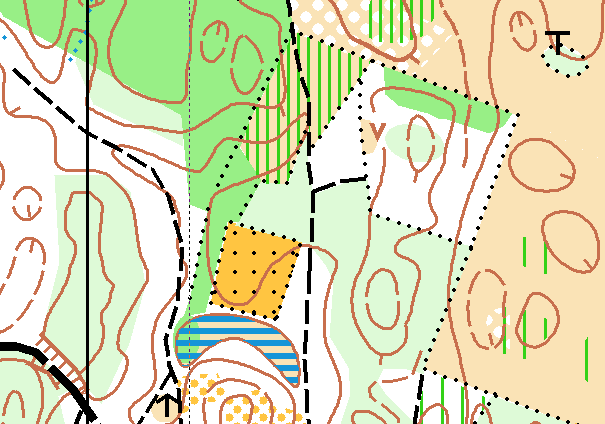 Playgrounds
The universal access playground located west of the Victorian Walled Garden at the Phoenix Park Visitor Centre was opened in early 2008 and has proved a huge success with our younger visitors. The imaginatively themed design of this playground is bright and attractive with a great variety of play units, including provision for children with disabilities. Health and Safety has, of course, been a primary factor in the design of the playground, and on the environmental front, significant use has been made of recycled materials in the manufacture of both the play units and the ground surface. The EVOS multi-activity play unit is particularly worthy of mention, as it is the first of its kind in the country. The playground is suitable for children from 4 to 12 years old. All children must be accompanied by an adult and all adults must be accompanied by a child.
Opening hours for the universal playground at the Phoenix Park Visitor Centre: 9.30 am to one hour before sunset all year round, weather conditions permitting.
The Office of Public Works has installed a new free water filling station in the courtyard of the Phoenix Park Visitor Centre. You can now fill your reusable bottle for free, avoiding unnecessary single use plastic drinking bottles while helping the environment. 
For further information on other tap locations near you, please go to Refill Ireland website www.refill.ie/tap-map
Another universal access playground is located in the People's Gardens close to the North Circular Road Gate entrance. Opening hours: 9.30 am to one hour before sunset all year round, weather conditions permitting.
Image below of the playground at the Phoenix Park Visitor Centre